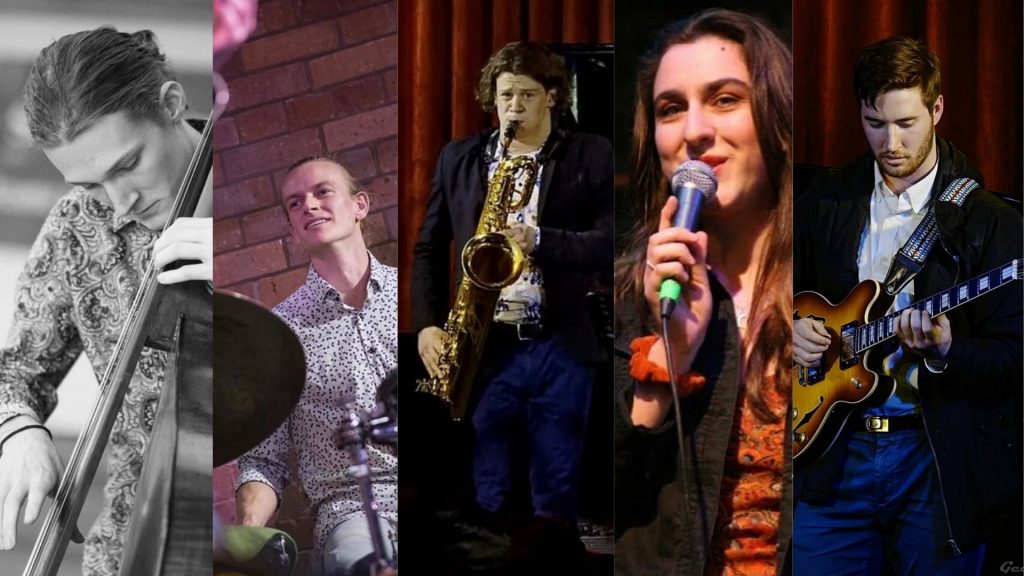 3 by Four is an emerging, Brisbane based Jazz quartet. Making a debut appearance in Toowoomba at the Jazz Society, they promise to showcase a wide variety of music, ranging from the traditional swing to showcasing original works from members of the quartet. Joining them on this night is the incredible vocalist, Elizabeth Wentz, who will be featuring on a few numbers. There will also be a surprise special guest who has been no stranger to the Toowoomba Jazz Society and is a local to the Darling Downs. Don't miss this fabulous event and a chance to support up and coming young musicians and emerging Brisbane talent.
The band line up will be Connor Sharpe on Saxophone, Spencer Wilson on Guitar, Bede Prince on Bass, Dom Machen on Drums and Elizabeth Wentz  with Vocals.
Admission is $20 for visitors and $15 for members. Refreshments are provided and there is a raffle and a lucky door prize.
The gig begins at 7:45pm and finishes at 10.45pm
Connor recently featured in one of the ABC's episodes of " The Recording Studio". This is a very moving story and a great performance by Connor with Katie Noonan on vocals.
Watch the whole episode below to hear Connor's story.
https://iview.abc.net.au/show/recording-studio/series/1/video/LE1756H006S00