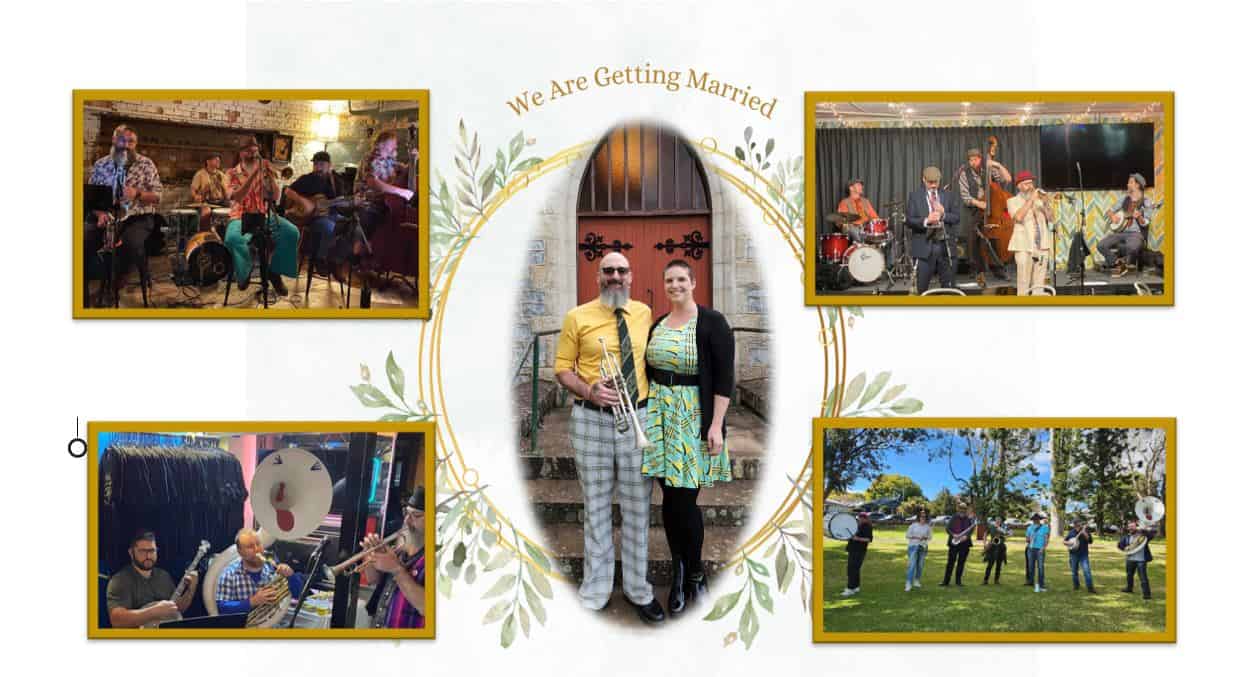 Pronounced kind of peetee chop liang tow (like now) chingay. That means 'going away party' in Khmer.
Cameron and Rhonda are getting married and meandering overseas in the new year. Come and enjoy an ale and some favourite music and to wish them well on their adventures.
Musicians will include members of Beef Cheeks and the Salty Beans, The Magnificence, Windy City Jazzmen and some special out of town guests.
If you wish to make a reservation (not required), please text Michele Alroe on 0408 282 007.
ENTRY: TJS Member $15, Non-members $20. Annual membership of Toowoomba Jazz Society is available on the night.
PARKING: Access the car park off Gipps Street or there are parks in front of the bowling green in Ball Street and access via the gate.
ENTRANCE: Up the steps from the car park on the southern side of the building or from the bowling green side. Disabled access ramp on the Western side (Gipps Street) and through the bar.
Out of respect for the musicians and your fellow patrons,  please keep conversations at low volume during the performance. Many thanks.
See the delicious Bistro menu below for Rink 46 – open from 5.30pm. Bring you City Golf Club membership card for member discounts.